WHY We're the #1 Tacoma Dentist?
We offer General Dentistry, Endodontics, and Oral Surgery all under one roof.
Offering the most convenient and comfortable dentistry in Tacoma
From our Friday opening hours to our range of comprehensive services, we do all we can to make your experience convenient and straightforward. We know family life can be busy, so we do our best to run on time, offer efficient care, and arrange the opportune time for you to visit.
Our Tacoma community is close to our hearts. Every member of our team views you as a key part of our dental family. This outlook inspires us to go the extra mile for your health and provide you with a truly unique experience. You'll enjoy comfort, laughter, and building new friendships when you visit Learn more about us on the homepage.
Keeping up with the latest dental trends is important to our dentists in Tacoma, WA. Dr. Whalen, Dr. Kuritani, & Dr. Crane continues to advance their knowledge while adding new, innovative technology to our office. Each piece of equipment is carefully chosen and used to increase the efficiency of your visit and produce even better results.
MORE COMFORT, LESS ANXIETY
Imagine a Soundview Dental visit you really enjoyed!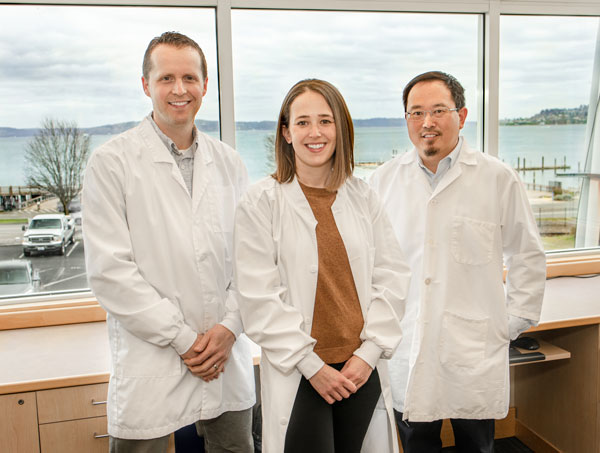 As a team, we pride ourselves on being sensitive to all our patients' needs. We offer an empathetic ear, address your primary concerns, and do all we can to earn your trust. This includes being transparent throughout your visit by clearly outlining each step and openly discussing our recommendations.
What's more, our Tacoma Dental Team has gone a step further by equipping our office with some modern patient comforts, such as:
We don't want you to feel nervous about getting exceptional dental care in Tacoma, WA. Rather, you can enjoy the wonderful office atmosphere while experiencing the benefits innovative dentistry can bring.
Get ready for a new type of dental visit in Tacoma, WA.
Dr Winskill and staff epitomize professionalism —newest procedures and technology, efficient and personalized care.
Margo Holm
16:36 01 Oct 19
He's the best in the Northwest! I hated going to the dentist because of childhood trauma associated with dental visits. I was referred by a friend that he was great and I can testify that he is great. He's entire crew is! No judgement all remarks or unnecessary treatments, just what you need. If you don't want to take out your wisdom teeth and they are healthy, you don't have to be pressured to take them out unless you have to. Love love love you Dr Winskill 🤗
Years ago I used a dentist that basically did horrible work and as a result most of what he did has been redone. I've been going to Dr Winskill for the last 11 years. His work is second to none. As a result, I have sent him several referrals and they continue to be his patients. One of his hygienists, Elaine, is very skilled and does a great job cleaning my teeth. I highly recommend Dr Winskill and his staff.
Caring for our tacoma family
Whole health dentistry with a preventative focus.
There is no doubt dentistry is evolving into a more comfortable area of healthcare and Soundview Dental Arts is continuing to keep pace. Our dental team has formulated a services menu designed to meet the individual needs of your family (regardless of age). We combine state-of-the-art technology with our real love for people, to provide you with the ultimate Tacoma dental experience.
See what we offer to our local community:
Oral Hygiene
Feel refreshed and confident with our custom hygiene program.
Laser Dentistry
Our new laser service comfortably cleans your teeth and repairs your gums.
Sedation Dentistry
Relax during your visit to Soundview Dental Arts.
 Teeth Whitening
Feel confident with your smile, thanks to our exciting teeth whitening solution.
Oral Cancer Screening
We offer regular cancer screenings using the latest technology.
Dental Implants
Combining beauty with function for an outstanding tooth replacement option.
Experience the difference at our office at Tacoma, WA.