98% of patients have found success with implant dentistry.
WHAT ARE DENTAL IMPLANTS?
Restoring function back to your smile.
Dental implants have become the preferred standard of care when replacing missing, damaged, or deformed teeth. Soundview Dental Arts is Tacoma's top choice for dental implants. We utilize the latest in guided implant technology by using a Cone Beam CT scanner.
Implants are titanium posts that screw into your jawbone to replace the root of your missing tooth. Implants can be used in the following ways: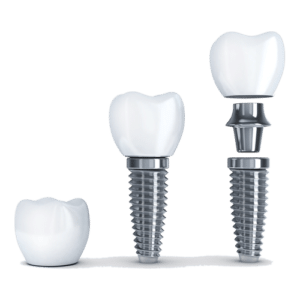 BENEFITS OF DENTAL IMPLANTS
Implants vs bridges – who wins?
You always have options for different kinds of treatment. We will, of course, present you with the most ideal option, but we will do our best to find other more economical ways to help you achieve your goals.
Here is how dental implants compare with dental bridges:
This place is very nice and dentist is wonderful and he answers all your questions n the staff is nice the play great music too in sitting area very comfortable I love it !!
William Henderson
01:56 08 Jul 21
Dr Winskill and staff epitomize professionalism —newest procedures and technology, efficient and personalized care.
Margo Holm
16:36 01 Oct 19
He's the best in the Northwest! I hated going to the dentist because of childhood trauma associated with dental visits. I was referred by a friend that he was great and I can testify that he is great. He's entire crew is! No judgement all remarks or unnecessary treatments, just what you need. If you don't want to take out your wisdom teeth and they are healthy, you don't have to be pressured to take them out unless you have to. Love love love you Dr Winskill 🤗
Years ago I used a dentist that basically did horrible work and as a result most of what he did has been redone. I've been going to Dr Winskill for the last 11 years. His work is second to none. As a result, I have sent him several referrals and they continue to be his patients. One of his hygienists, Elaine, is very skilled and does a great job cleaning my teeth. I highly recommend Dr Winskill and his staff.
Find out how dental implants can boost your smile and restore your health.