Call us for same-day care and assistance over the phone.
Accidents can happen at any time, so we are here when you need us.
At Soundview Dental Arts, we view our patients as our family, so we never want you to feel alone. This is especially true during a dental emergency! It can be a worrying time but rest assured that our team is here for you.
If you are experiencing a severe toothache, you have broken a tooth, or even had a tooth knocked out, then please call us. Our experienced and calm team will provide over-the-phone advice and book you in the same day whenever possible.
Call us and we'll help you decide the best course of action.
Please stay calm as we help you deal with your concern.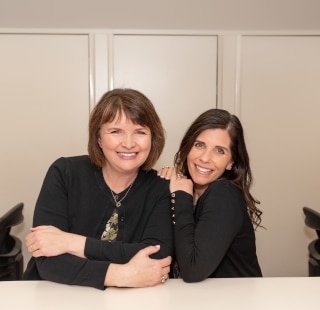 There are a number of common situations our Tacoma dental team is able to help you with. Whether it be a toothache, trauma, or a missing tooth, we can provide reliable advice and help you remove the pain.
Here are step-by-step instructions of what to do in a dental emergency.
If you believe the injuries are life-threatening then call 911 or go to the nearest hospital.
COMMON PROBLEMS, REAL ASSISTANCE
Please take a look at our help guide for dental emergencies.
Are you suffering from a...
Tops as the best dental office I have been to in my life...The dental team is super attentive and friendly. From firsthand experience, the front office staff will put in a great deal of effort to make sure you are seen as promptly as possible if you're experiencing pain or discomfort. Great people
Kevin Stam
16:31 14 Apr 22
Raise your hand if you're afraid of going to the dentist?Yeah, me too.But the minute I walked into Soundview Dental Arts, all of my fears subsided with the amazing and compassionate care from Dr. Winskill and the rest of the Soundview crew.Oh, and let's not forget the stunning views of Puget Sound that are panoramically placed front of you.
Mike and Lisa do life.
17:29 24 Nov 21
This place is very nice and dentist is wonderful and he answers all your questions n the staff is nice the play great music too in sitting area very comfortable I love it !!
William Henderson
01:56 08 Jul 21
Dr Winskill and staff epitomize professionalism —newest procedures and technology, efficient and personalized care.
Margo Holm
16:36 01 Oct 19
He's the best in the Northwest! I hated going to the dentist because of childhood trauma associated with dental visits. I was referred by a friend that he was great and I can testify that he is great. He's entire crew is! No judgement all remarks or unnecessary treatments, just what you need. If you don't want to take out your wisdom teeth and they are healthy, you don't have to be pressured to take them out unless you have to. Love love love you Dr Winskill 🤗
Years ago I used a dentist that basically did horrible work and as a result most of what he did has been redone. I've been going to Dr Winskill for the last 11 years. His work is second to none. As a result, I have sent him several referrals and they continue to be his patients. One of his hygienists, Elaine, is very skilled and does a great job cleaning my teeth. I highly recommend Dr Winskill and his staff.
When you are experiencing a dental emergency, we are here for you!