Restoring the strength, function, and beauty of your tooth.
SILVER VS TOOTH-COLORED FILLINGS
Learn more about our superior restorations.
For many years now, silver fillings have been used to restore decayed teeth. However:
Over time, teeth tend to crack as a result of the expansion and contraction of the silver when exposed to the hot and cold liquids we drink. These fractures start off small and are difficult to detect. Eventually, the fractures go deeper and cause temperature and pressure sensitivity when biting, or cause large portions of the tooth to break off.
In many instances, a root canal procedure becomes necessary to resolve the symptoms. Additionally, it becomes more difficult and costly to restore the tooth.
A more preventative approach is to replace silver fillings with new composite fillings or porcelain-bonded restorations before cracking occurs. This usually prevents further deterioration of the tooth.
Dental composites chemically adhere to the tooth and bind it together restoring strength and integrity. Composites are typically as strong as the original tooth and can be formulated to match your tooth color. You'll be pleased with how natural they feel alongside your original teeth.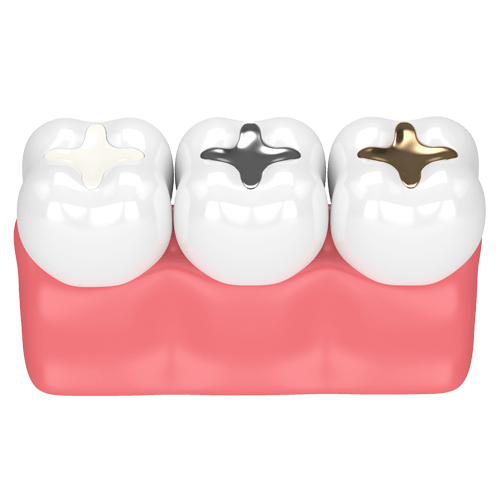 This place is very nice and dentist is wonderful and he answers all your questions n the staff is nice the play great music too in sitting area very comfortable I love it !!
William Henderson
01:56 08 Jul 21
Dr Winskill and staff epitomize professionalism —newest procedures and technology, efficient and personalized care.
Margo Holm
16:36 01 Oct 19
He's the best in the Northwest! I hated going to the dentist because of childhood trauma associated with dental visits. I was referred by a friend that he was great and I can testify that he is great. He's entire crew is! No judgement all remarks or unnecessary treatments, just what you need. If you don't want to take out your wisdom teeth and they are healthy, you don't have to be pressured to take them out unless you have to. Love love love you Dr Winskill 🤗
Years ago I used a dentist that basically did horrible work and as a result most of what he did has been redone. I've been going to Dr Winskill for the last 11 years. His work is second to none. As a result, I have sent him several referrals and they continue to be his patients. One of his hygienists, Elaine, is very skilled and does a great job cleaning my teeth. I highly recommend Dr Winskill and his staff.
STRONGER RESTORATIONS FOR YOUR SMILE
Replace your silver fillings or repair your tooth with metal-free fillings.